Arsenal boss Arsene Wenger says Luis Suarez move is 'on standby'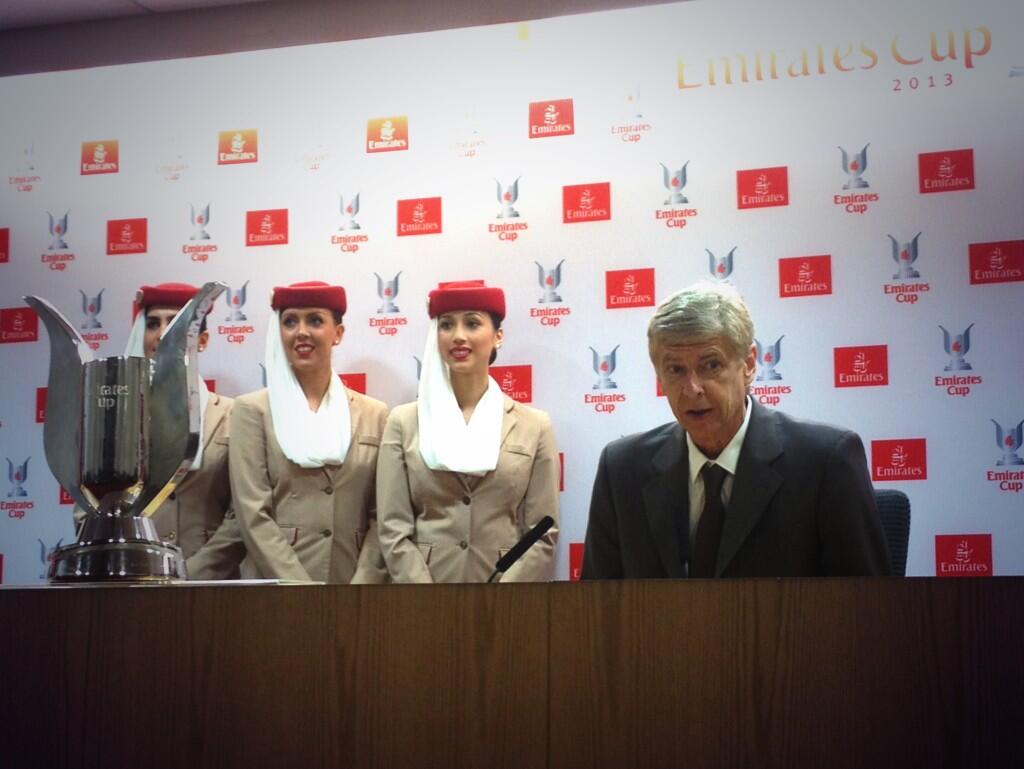 Arsenal manager Arsene Wenger says his club's attempts to sign Luis Suarez is "on standby" while the striker resolves his differences with Liverpool.
The Frenchman indicated that the Gunners cannot move forward with any deal until the Reds and their wantaway star come to an agreement over whether he will be allowed to leave the club this summer.
Having already had two bids for Suarez rejected, he hinted that another bid would not be forthcoming until there was some clarity over the 26-year-old's future.
Wenger told Al Jazeera Sport: "At the moment the situation is on standby.
"I heard that [Suarez is considering legal action to force a move] but this is sometimes linked with things that you don't know as a potential buyer.
"That is the story between Suarez and Liverpool and I don't know what has been said, what has been promised and what has been written and that is only Suarez and Liverpool that can decide that.
"It's nothing to do us. We have been told that the player wants to leave Liverpool and that's why we've acted."
Wenger also complained that his attempts to sign new players have been progressing "slowly".
Asked on how the recruitment drive was going, he said: "Slower than expected [because] more money than talent and the clubs with talented players don't want to lose them.
"Some clubs acted very early so the choices were reduced, plus there is more competition coming from France. PSG buy big players for huge amounts of money so it's tough and difficult and slow."