GIF It: Jose Mourinho can't find his pen (Manchester United vs Chelsea)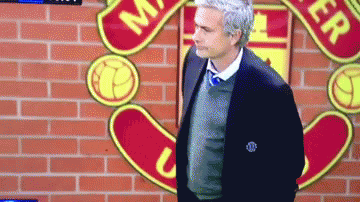 Chelsea boss Jose Mourinho is getting a bit careless. Not only has he misplaced all his strikers, he also briefly lost his pen.
Keen to make a note on the touchline during tonight's game against Manchester United, the Special One couldn't find anything with which to write.
Having checked all his pockets a couple of times, the errant Biro eventually reared its head.