Former Arsenal midfielder Cesc Fabregas 'likes' a pizza picture on Instagram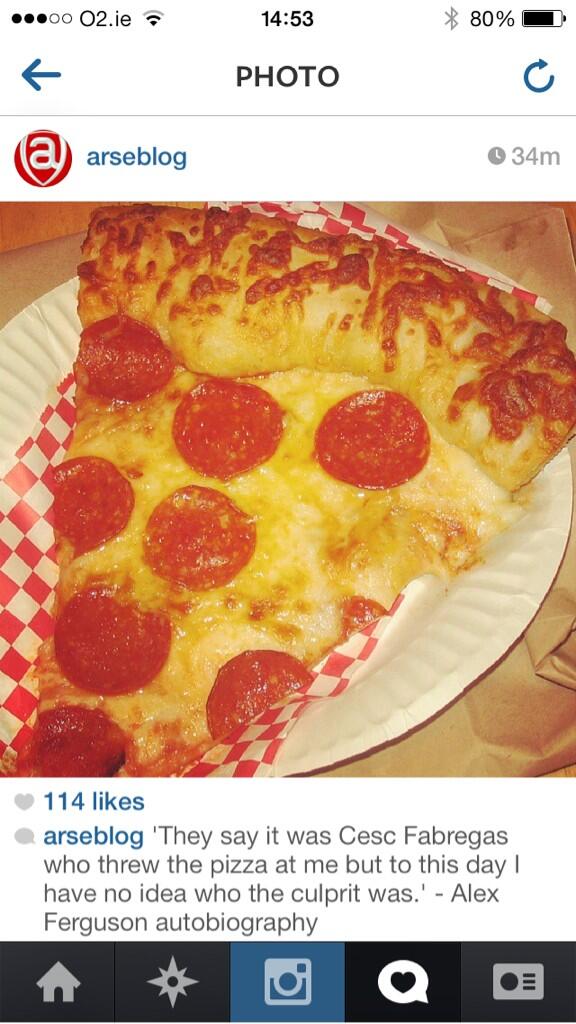 Just moments after we brought you Sir Alex Ferguson's admission that he still doesn't know who threw pizza at him in the infamous Pizzagate scandal, former Arsenal star Cesc Fabregas has offered a pretty big hint that he was the culprit.
Arsenal fansite Arseblog reported the same passage from Ferguson's new autobiography as us by posting it on their Instagram account accompanied by a photo of a slice of pizza.
Cesc Fabregas then 'liked' that image with his official Instagram account. The cheeky scamp.