Top 10 conclusions, Boxing Day Premier League matches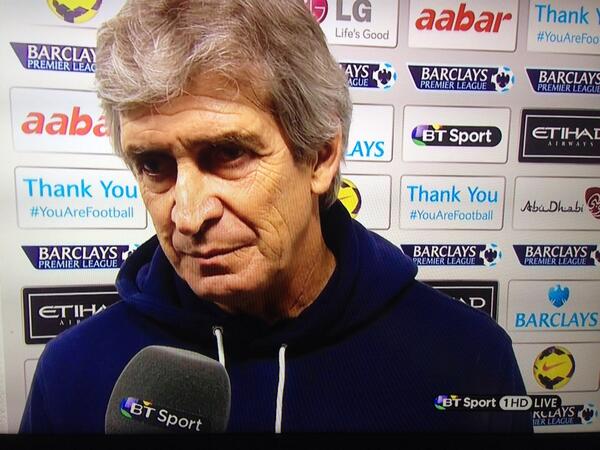 1. Manchester City boss Manuel Pellegrini got some generous officiating, some generous opposition goalkeeping, a resurgent Joe Hart and a new hoodie for Christmas.
2. 'Tis the season for showing goodwill to your opponents before beating them. Manchester City, Manchester United and Arsenal all allowed the opposition to take the lead before securing wins.
3. Manchester United looked like producing exactly he sort of Boxing Day result you might have expected from them based on their season so far, but instead managed to turn around a 2-0 deficit at Hull to grind out a Sir Alex Ferguson-esque win.
4. Theo Walcott is looking dangerous at the moment. He even produced the first headed goal of his career against West Ham.
5. It was a bad Christmas for West Ham. Defeat to Arsenal, plus surprise wins for all the teams around them.
6. You can always rely on Scott Parker to weigh in with his fair share of 25-yard screamers to help out in a relegation fight.
7. Referee Martin Atkinson will not be on Mark Hughes' Christmas card list next year after sending off the Stoke boss and two of his players during the 5-1 defeat at Newcastle.
8. Hull defender James Chester was visited by the Ghost of Goalscoring Past and the Ghost of Goalscoring Present during his side's defeat to Manchester United. He found the net for his current club and his former club.
9. The source of Everton goalkeeper Tim Howard's powers were in his beard. What was he thinking of shaving it off?
10. It's tight at the top. Arsenal regain top spot, while Liverpool – pace-setters on Christmas Day – are now down in fourth. Expect plenty more chopping and changing over the next few games.