Photo: 'Andow' – the artist formerly known as Man Utd's Anderson – makes his Fiorentina debut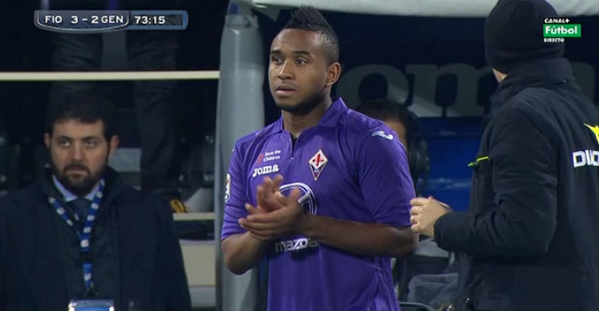 Manchester United midfielder Anderson has come on for the first appearance of his loan spell at Fiorentina in this evening's game against Genoa.
The big-boned Brazilian was test-driving his new name. He was wearing 'Andow 88' on the back of his shirt.