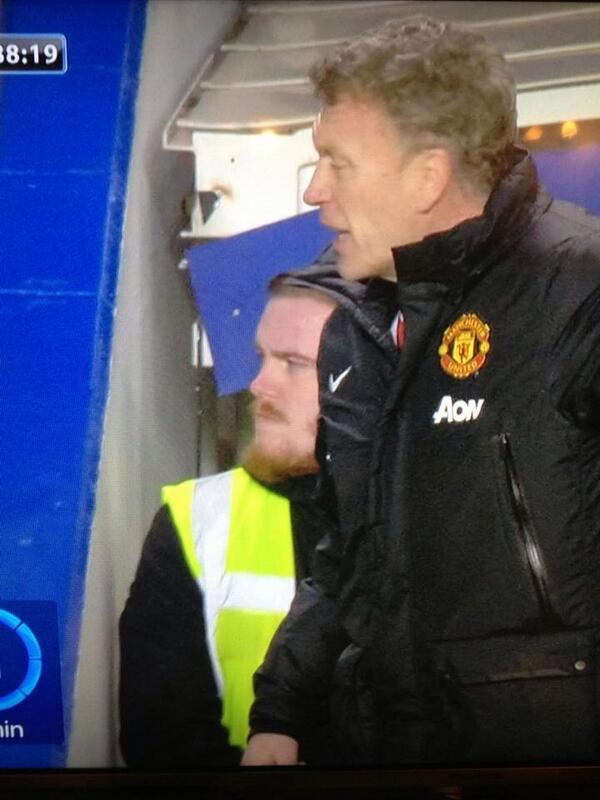 A humorous aside during yesterday's clash between Chelsea and Manchester United involved what appeared to be a bearded Wayne Rooney working as a Chelsea steward.
With the real Rooney still absent with a groin injury, it seemed he had lined up alternative employment for the match.
Blues boss Jose Mourinho made a concerted effort to sign Rooney last summer, and the England international's steward doppelganger found himself at the Special One's side at Stamford Bridge on Sunday.