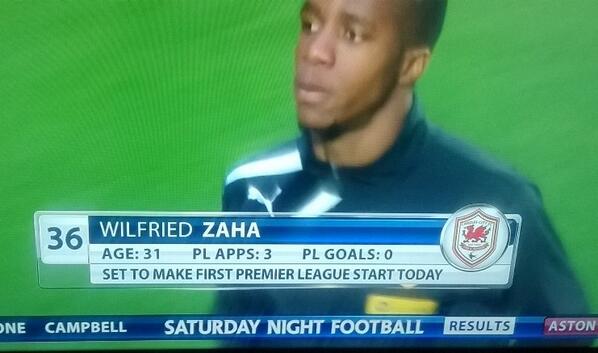 David Moyes isn't the only one who's suddenly 10 years older after a few short months on the Manchester United bench.
Winger Wilfried Zaha has been afflicted by the same problem.
According to a Sky Sports graphic ahead of yesterday's game between Swansea and Cardiff, the England Under-21 regular is now aged 31.