Top 10 conclusions: Manchester City 0-1 Chelsea
1. The title race is wide open. There goes City's home record. Perhaps it's going to be closer than many were predicting.
2. Jose Mourinho knows how to win big games. That was the sort of counter-attacking Mourinho display that even managed to halt Barcelona at their peak.
3. It's not very often that Yaya Toure is dwarfed in midfield, but Nemanja Matic was a colossus tonight. And next time we need some paint knocking off our logo, we know who to call.
4. With all the money they've spent, City's makeshift midfield was taking Demich-elis. Injuries or not, they should have better backup than that.
5. Surprise winners of the evening were Arsenal. They probably weren't expected to stay at the top beyond this evening, but Jose Mourinho did them a favour this evening.
6. He was out-thought by Mourinho this evening, but Manuel Pellegrini can take pride in the fact that he's far more adept at using a Nike zip than Arsene Wenger.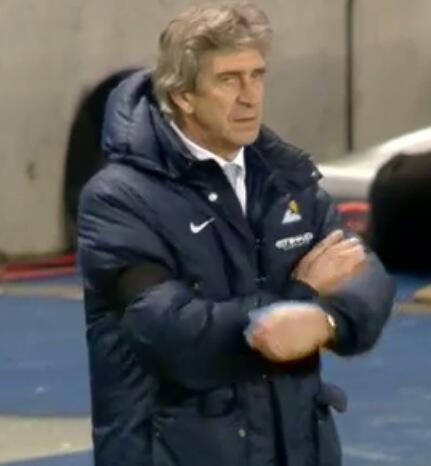 7. The strange kit clash at the Etihad was approved by the advertising hoardings. Be blue? There wasn't much choice on offer.

8. City's best player was arguably the woodwork. Without the frame of the goal, Chelsea would have run away with this game.
9. Matija Nastasic was a lucky boy. Oscar was through on goal when the City defender hauled him down and he could easily have been sent-off.
10. Special thanks to Jose Mourinho's big mouth for guaranteeing us a great game of football. His 19th century football comments towards West Ham meant that an ultra-defensive performance would have been a piece of hypocrisy even the Special One would have struggled to pull off. The result: an entertaining evening at the Etihad.