Liverpool celebrate Man Utd win with bizarre photo of the ghost of Bill Shankly chatting to Brendan Rodgers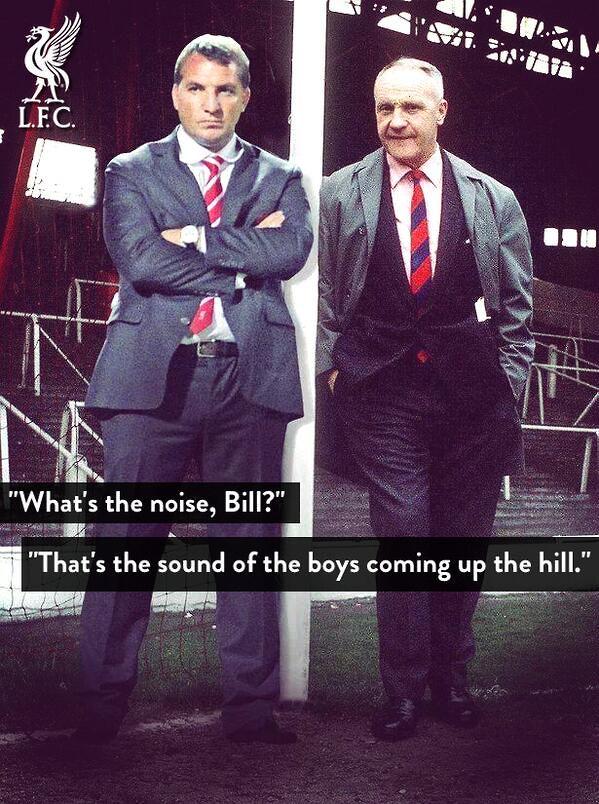 "What's that noise Bill?" #LFC Please Retweet! pic.twitter.com/fUfPUTXj7K

— Liverpool FC (@LFC) March 16, 2014
This is not the first time that we've found Liverpool's social media output to be a little strange, if not downright tasteless.
They've celebrated today's outstanding win over Manchester United by encouraging fans to retweet this picture of the ghost of Bill Shankly chatting away to Brendan Rodgers.
Just weird.
UPDATE: Perhaps unsurprisingly, the original tweet has now been deleted.