Photo: Everton's Leighton Baines buys an ice cream outside Fulham's ground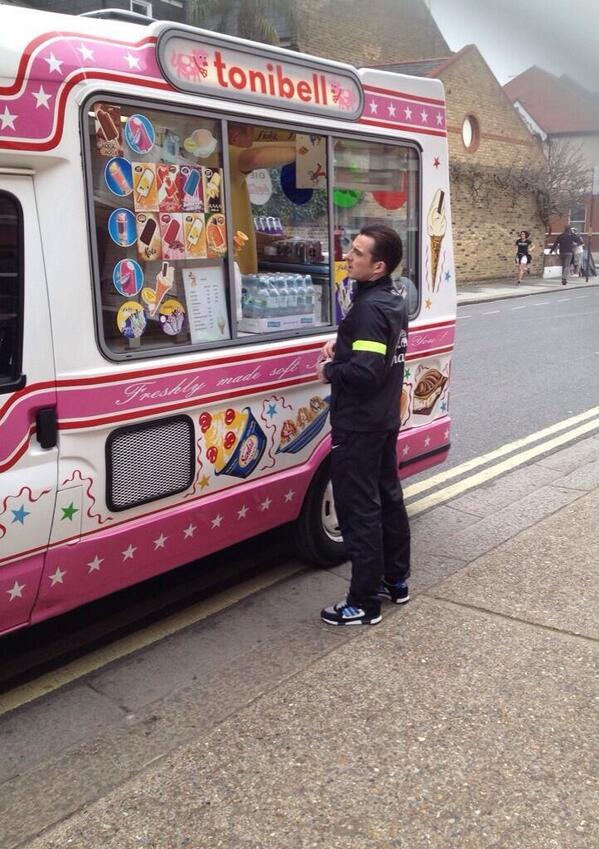 After a 1-3 win at Fulham, the only numbers on Everton left-back Leighton Baines' mind were 99.
The Toffees star treated himself to an ice cream outside Craven Cottage after the final whistle.
We quite like the idea of Mr Whippy sticking his music on outside the dressing rooms to try to entice players out for a cone.