Photo: Sandro shaves off his daft beard after Spurs beat Cardiff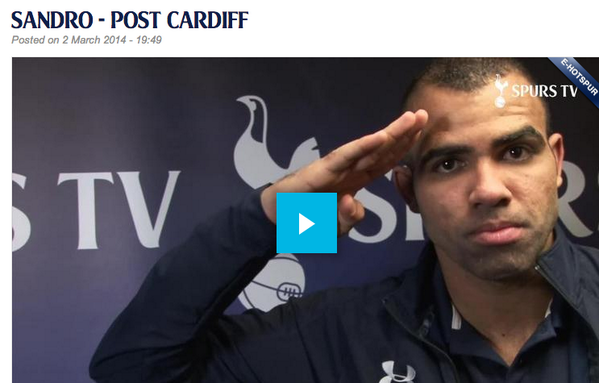 Tottenham midfielder Sandro must have been longest in the shower after yesterday's win over Cardiff – because he found time to shave off his beard.
The fit-again Brazilian star added some much-needed steel to the Spurs midfield during the wins over Dnipro and the Bluebirds – but it was braided beard that really caught the eye.
But no more: Sandro shaved off the silly dangly braid along with the less controversial aspects of his beard and is currently sporting a clean shaven look.