Italian striker Pierpaolo D'Errico joins Man Utd on trial, meets Zlatan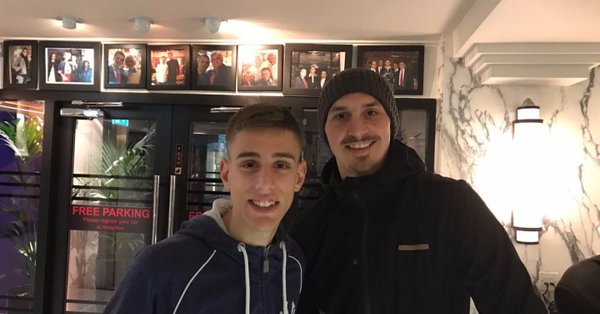 Manchester United have taken teenage striker Pierpaolo D'Errico on trial.
The 16-year-old confirmed his arrival at United by posing for a photo with first-team star Zlatan Ibrahimovic. You can see that picture above.
D'Errico currently plays for the Soccer Dream academy at the Heffort Sport Village in Parabita, just south of Lecce in the heel of Italy's boot.
According to the website of Italian transfer journalist Gianluca Di Marzio, the youngster will train at United's Carrington base until Friday while the Red Devils' coaches run the rule over him.
He has been joined on the trip by Soccer Dream's president, the former Hearts and Wigan Athletic defender Pasquale Bruno, who told Di Marzio: "Pierpaolo is a natural born striker, we're proud to have brought him here. What a feeling for us to see him next to Ibrahimovic."