Real Madrid offer Spurs £73m plus Fabio Coentrao for Gareth Bale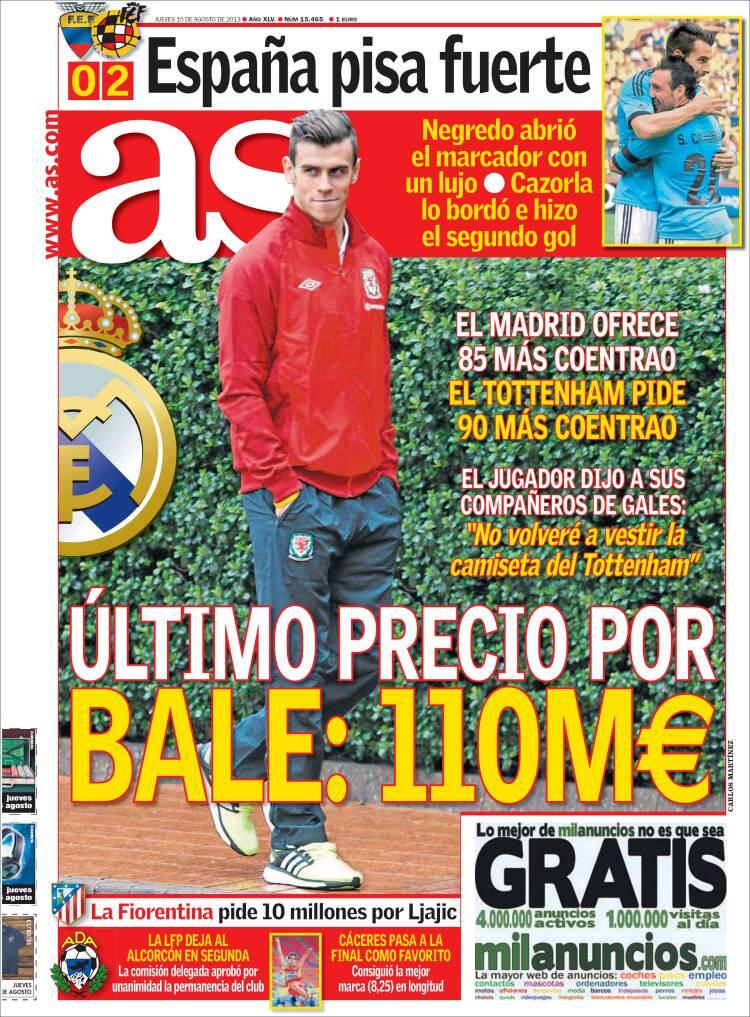 Real Madrid have bid £73m plus left-back Fabio Coentrao as they attempt to sign Gareth Bale, according to reports in Spain.
AS's frontpage splash today claims that an offer totalling €110m (£94m), including Coentrao's valuation, is now on the table.
Marco Ruiz, a journalist who has been following Bale around during his international duty with Wales, claims that Spurs chairman Daniel Levy is close to agreeing the deal.
Real have dismissed Levy's demands to include young strikers Jese Rodriguez or Alvaro Morata in the deal. The only sticking point is whether Coentrao is worth the €30m at which Real value him, or €20m as Spurs claim. That will determine the cash amount to be made in order to reach the €110m mark.
The reports also claim that Spurs have not yet given up hope of convincing Bale to stay at White Hart Lane and plan to offer him a new deal to stay with them.
They hope the start of the Premier League season this weekend will force him to decide how long he can afford to stay on the sidelines.