Tottenham signing Roberto Soldado flies in on Ryanair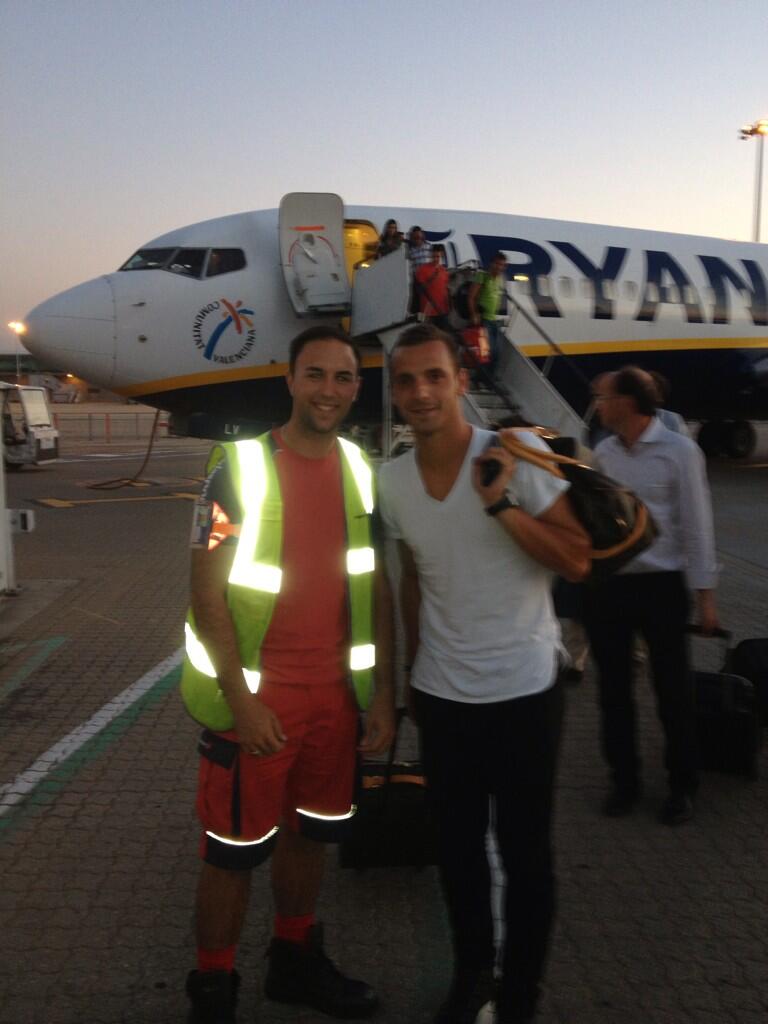 New Spurs signing Roberto Saldado has touched down in the UK after arriving at Stansted Airport on a Ryanair flight yesterday evening.
The £26m posed for a photo with Stansted worker and Tottenham fan Steve Smith as he made his way off the plane.
Perhaps the funniest aspect of the story is the reaction of former Spurs striker Mido.
Last week, he tweeted this sob story of how chairman Daniel Levy whisked him away to north London and didn't even treat him to speedy boarding:
I will never forget when levy came to sign me from Roma and we had to travel back on EasyJet flight!! #coys

— Mido (@midoahm) July 27, 2013
When we arrived to the airport he asked me to run and I said why..he replied:: to get a good seat…And I couldnt stop laughing! ! #coys

— Mido (@midoahm) July 27, 2013
But after seeing Soldado flying Ryanair by himself, the Egyptian striker has had a change of heart!
Soldado flying to london on Ryanair. .it seems that levy was nice to me after all!! #coys

— Mido (@midoahm) August 1, 2013
Via 101GG/@HertfordYid